Task Management
Max Task Management is a powerful tool that helps individuals, teams, and organizations stay on top of their tasks and projects. With its intuitive interface and advanced features, Max Task Management streamlines task management and ensures that tasks are completed efficiently and on time. From organizing tasks to setting priorities and tracking progress, Max Task Management makes it easy to manage and track the entire life cycle of your project tasks. With Max Task Management, you can focus on what really matters - Completing your tasks and achieving your goals.
Streamlined Task Management
Easily manage and track the life cycle of all your project tasks with Max Task Management. Spend more time completing your tasks and less time managing them.
Assign Tasks With Flexibility
Managers and Owners can assign tasks to a single department, all departments, a single person, or all persons. Get tasks done quickly and efficiently by assigning them to the right people.
Comprehensive Reports
Stay on top of your tasks with a variety of reports including task status, employee-wise pending tasks, and employee-wise tasks needing discussion. Make data-driven decisions with the Task Analysis report, which compares task completion to deadlines.
Efficient Task Assignment
Managers and Owners can assign tasks to single or multiple departments, individuals or the entire company, streamlining the task assignment process and increasing productivity.
Robust Reporting
Get insightful reports that detail task completion status, employee-wise pending tasks, tasks needing discussion, and task analysis, making it easier to track progress and identify areas for improvement.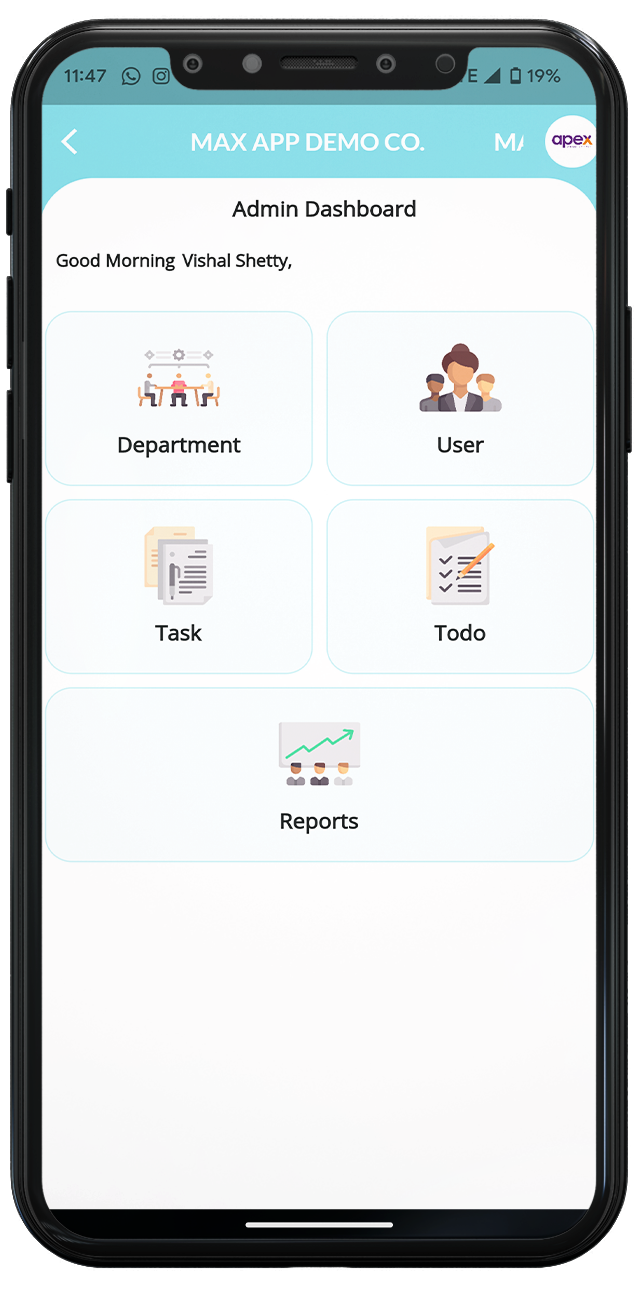 Personalized Task Lists
Employees can create personalized task lists and to-do lists, ensuring they stay organized and on top of their tasks.
Comprehensive Task Dashboard
The task dashboard displays an overview of tasks, including overdue, today's tasks, tomorrow's tasks, and tasks for the week, ensuring everyone is aware of what needs to be done and when.
Task Status Tracking
Employees can track the status of their tasks and whether they're done, pending or need discussion, making it easier to manage their workload and prioritize their tasks.
Efficient Task Communication
Collaborate with ease by discussing task details with team members, ensuring everyone is aligned and working towards the same goals