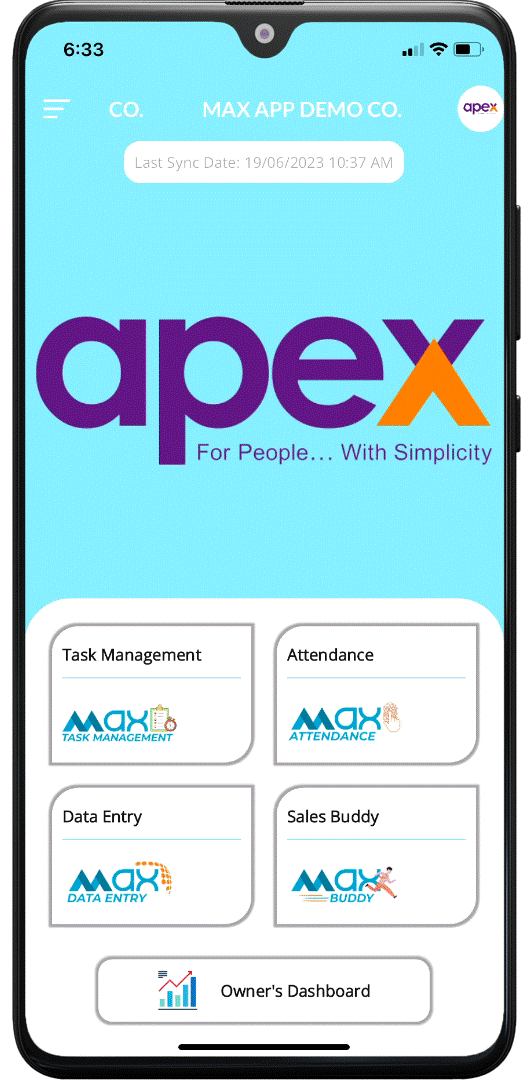 Max Dashboard
Introducing Max Dashboard, a powerful management tool that assists in tracking all essential finance KPIs and provides for detailed tracking of Expenses, Sales, and Profits, among other things, in order to achieve and outperform financial objectives of a department or company. With seamless Tally integration and innumerable filters, you can access and analyze financial health of your company like never before. Our intuitive interface presents your data graphically for easy interpretation and control, giving you real-time access to data-driven insights to guide your business decisions.
Data at a Glance
Visualize your data and gain insights at a glance with our powerful graphical reporting feature. From pie charts to line graphs, you can easily view your financial data in a format that makes sense to you.
The Bird's Eye View
Get a birds-eye view of your business' finances. See the big picture and identify trends to help guide your business decisions.
Real-Time Reporting
Keep your finger on the pulse of your business with real-time reporting. See up-to-the-minute updates of your financial data as it happens.
Precision Reporting
Customize your data reporting with our flexible filter feature. Filter by date range, party, bank, or any other combination of data to get the exact information you need.
Decision-Oriented Data Presentation
Make better business decisions with our decision-oriented data presentation. See your financial data in a format that helps guide your financial strategies.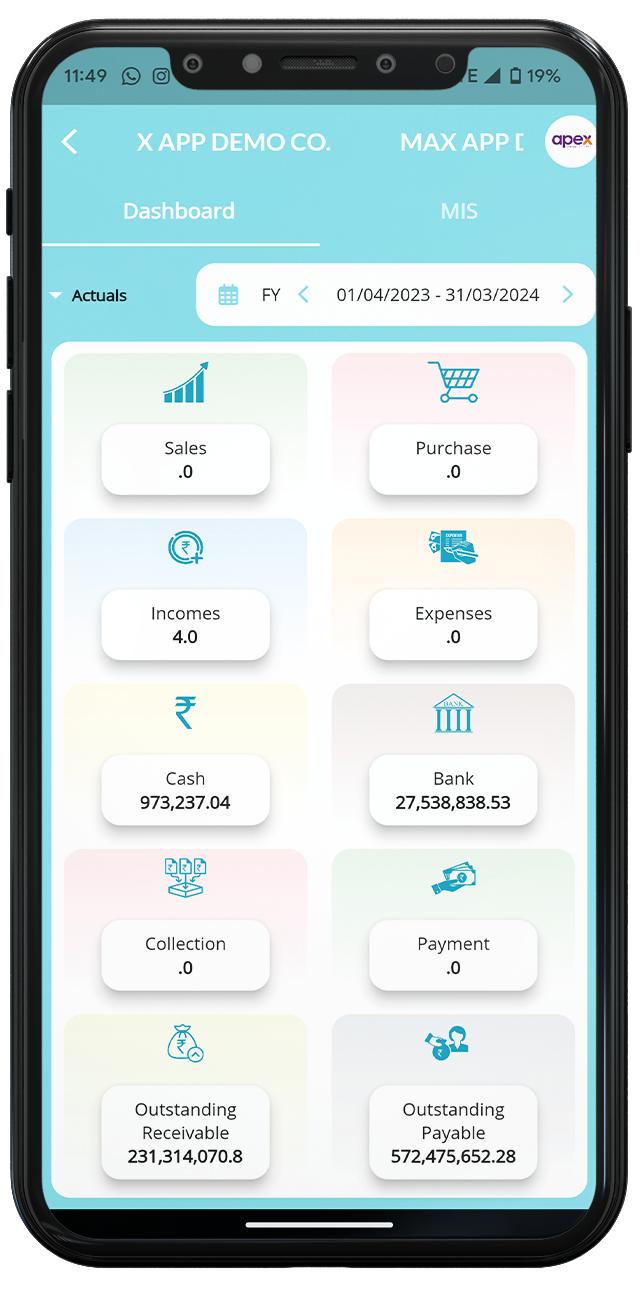 Time-Based Insights
Stay organized and in control of your data with our period-wise setting feature. Sort your data by time period to better track and manage your finances.
Powerful bank Filter Feature
Track your inflows and outflows with our powerful bank filter feature. See your party group-wise bank transactions and summary inflows and outflows.
Transaction Tracking Made Easy
Keep track of your collections and payments with our easy-to-use filter feature. See your data by date range, party, and other customizable filters.
Money Matters
Stay on top of your income and expenses with Max Dashboard's intuitive filter features. Get a clear view of your top 10 parties and party-wise financials.
In-Depth Analysis
Get detailed insights into your sales and purchases with our party-wise, stock item-wise, stock category-wise, voucher type-wise, and month-wise filter features.