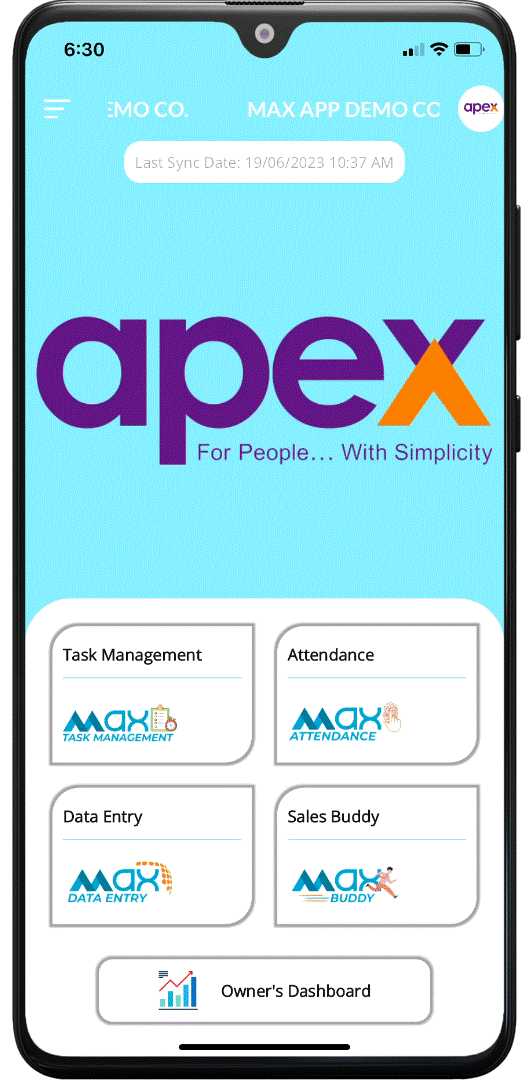 Max Buddy
Introducing Max Buddy, the ultimate mobile sales engagement solution that empowers your sales team and drives your business growth right from your mobile. Max Buddy is the new technological discipline that will supercharge your sales warriors, helping them smartly manage multiple sales and stay up-to-date with the information they need to close deals and exceed their targets. Max Buddy is the perfect sales team management system that helps you lead your business to the next level.
Effortlessly Track Sales Activities
Max Buddy helps sales executives to easily track their sales activities such as customer visits, cold calls, and follow-ups.
Stay on Top of Follow-Ups
Never miss out on a potential sale by managing outstanding follow-ups with ease.
Manage Your Leads Efficiently
Manage and track your sales executives' lead registers and update their active status with ease.
Customer Management Made Simple
Effectively manage your customers by creating and allocating customer attributes to your team.
Daily Performance Report
Get insights into your sales executives' daily sales activities and performances with our daily performance report.
Streamline Visit Register Management
Easily manage the visit register of your sales executives for optimized customer engagement.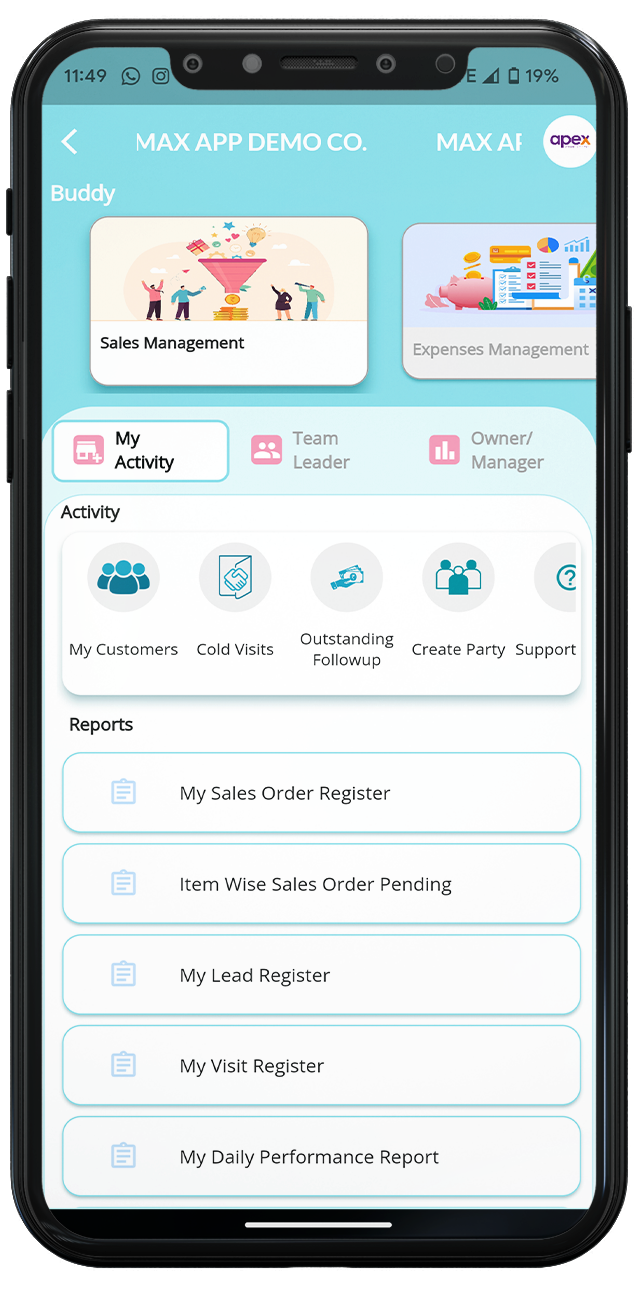 Insightful Reports at Your Fingertips
Max Buddy provides easy access to reports such as sales reports, expense reports, and more for better decision-making.
Maximize Your Sales on-The-Go
Max Buddy is a mobile sales engagement solution that allows sales executives to manage their sales activities and access reports on-the-go.
Streamline Expense Management
Max Buddy's expense management feature allows sales executives to track and record their expenses with ease, including real-time tracking and advance requisition requests
Zero Dependability
With Max buddy, get real time access to stock availability, eliminating dependancy on accountant.
Conquer Your Territories
With area wise sales reporting and area wise customer details, you can stay on top of your area wise performance.