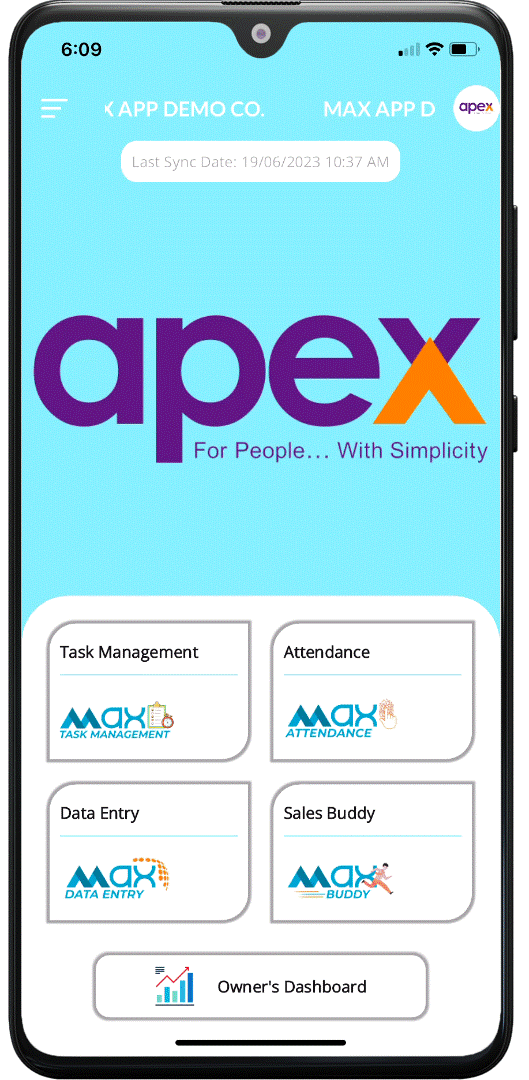 Max Attendance
Manual attendance marking and estimation wastes time and costs money for organizations. Human errors, buddy punching, and fraudulent timekeeping are all examples of hidden costs that have a direct impact on an organization's productivity. Because attendance policies differ from one organization to the next, it is incredibly difficult to collect and automate time-attendance data. As a result, fully automated time-attendance management software is critical for increasing organizational productivity.
Centralized Attendance
Manage your organization's attendance data across multiple locations seamlessly and efficiently.
Direct Tally Integration
Our system seamlessly integrates with Tally software, making payroll operations a breeze.
Zero Dependencies
No more reliance on traditional HR methods. Our app enables you to manage attendance independently and efficiently.
Location-wise Check-in Check-out Tracking
Our app allows you to track employees' real-time location and check-in/check-out times, making it ideal for field employees.
Leave Approval Simplified
Our standardized leave approval system streamlines the leave application and approval process, making it easy for both employees and HR.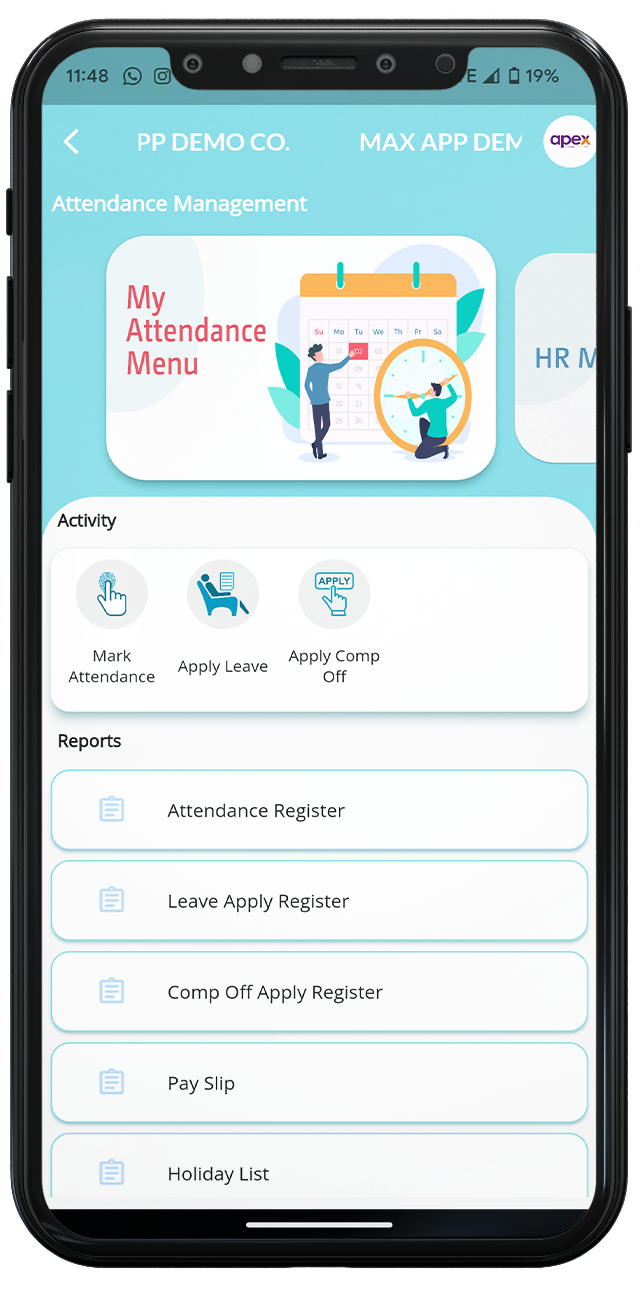 Periodical Attendance View
View attendance on a monthly, daily, or weekly basis and stay updated on your employees' attendance.
Onboard Employees with Ease
Our system makes it easy to configure new employee accounts and get them up and running in no time.
Pay Slips Made Visible
Access month-wise pay slip information within the app without having to chase down HR for information.
On-Demand Sync
Our app syncs with Tally and mobile on-demand, ensuring that you always have the latest information.
Instant Reports at Your Fingertips
Access attendance reports, leave reports, holiday lists, comp off reports, and more at your fingertips.